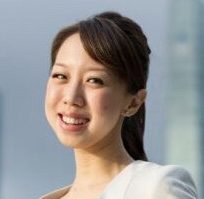 Felicia Oh
Editorial Consultant

CXOCIETY
Felicia graduated with a major in Theatre Studies from the National University of Singapore. She previously hosted a wildlife documentary commissioned by Arts Central, called "5 days" and made cameo appearances in a few short films and local sitcoms for TCS 5. She also toured the local schools with Act 3 on a commissioned project by MOE and was a freelance voice talent for various private and government commercials.
Felicia plays the guitar and piano and once considered a career as an equestrian or professional fencer.
She has since traded her time on stage and screen to run after her two primary-schoolers and still makes time to emcee for company events, weddings, product launches and D&Ds. Some of her corporate and pro-bono clients include Abeo Electra, Cxociety, Habitat for Humanity Singapore, Huawei, Ingram Micro, Microsoft, Pivotal, Questex Media and Thomson Medical Centre.