Optimise • Accelerate • Transform
There is no doubt that today's business leaders are under duress. The past three years have shown that disruption is not only the norm but to be expected. The ongoing uncertainty, inflation, global economic, and geopolitical turbulences have created unprecedented challenges and disruptions in current businesses' operating environments.
While we are always hopeful that things will eventually become less chaotic, as leaders it is incumbent upon us to build organisations that are resilient to disruption and adaptive to change. CEOs and his/her C-Suite team must forge ahead to meet their strategic business goals and key stakeholders' expectations through relentless innovations and business transformation amid the changing dynamics.
Running in its fourth year under the theme of "Optimise, Accelerate and Transform" at C-Engage Convention 2023, we ask business, technology, finance, and operations leaders how they are laying out frameworks that will enable them to not only transform the business (and business model) but possibly innovate their way out of current and future crises.
At this year's flagship event, we will cover:
The essentials to outperform and be agile
The future of work
Managing the margin pressures in an inflationary environment
Leading enterprise in the post digital transformation
Closing the talent hole and managing the AI generation
C-Engage Convention aims to give insights on driving technological transformation and on addressing pressing concerns to optimize digital investments and business performance to over 300 senior IT and finance leaders from multiple industries in the region.
This one-day event offers the best opportunity to hear from the industry's leading professionals, contribute questions from the floor, engage in panel discussions, attend hands-on workshops on harnessing the power of disruptive technologies, and witness first-hand best practices in deploying the right technology and strategy to be successful in moving to the next phase of digital transformation and managing the change.
CEOs, COOs, CIOs, CTOs, CMOs, CHROs, CROs, CSOs, CSCOs, CPOs, Directors, Heads, MDs, SVPs, VPs, Leads, involved in:
Information Technology
Finance
Operations
General management
Procurement
Supply Chain
Sustainability
Innovation & Digital Technology
Human Resources
Risk Management
Registration & Welcome Coffee

Conference Chairperson's Welcome Remarks
PANEL DISCUSSION I: Building Business Resilience through Technology
The recent developments in economic and geopolitical landscapes have transformed the objectives of digital investments.  Therefore, CIOs must understand the types of financial and business impacts and the time frame that other key business leaders from the organisation expect IT to deliver. This session will investigate the evolution of the CIO's role, leadership, and organisational and technology priorities that IT leaders need to lead today and tomorrow.
How IT should be run in the future in the face of volatile markets and unstable geopolitics situation
Supporting business growth targets through business and digital transformation
Improving the quality of IT projects execution and lead time to deliver core IT services
Fostering strong relationships with key partners across the business
Measuring and communicating the value of IT investments to the business
MODERATOR:
Allan Tan, Group Editor-in-Chief,
CXOCIETY
PANELISTS:
Khang Nguyen Trieu, Group Chief Technology Architect, 
ACCOR
KEYNOTE I: Staying Productive and Secure with Digital Immune System
A Gartner report reveals that by 2025, organisations that invest in building digital immunity will increase customer satisfaction by decreasing downtime by 80%.
Enterprise IT leaders struggle with their data protection strategies due to inefficiencies from slow legacy backups, rapid adoption of cloud-native, SaaS and Kubernetes, unreliable recoveries and complex management across their datacentres. In the age of repeat cyber-attacks, ensuring data protection, backup and instant recovery for IT resiliency is key.
Optimising business resiliency with the digital immune system
Controlling and managing data anywhere in the hybrid cloud
Creating a centralised visibility, data and backup management for instant recovery
Leveraging the cloud for data protection and security
Automating workload backup and discovery on-premises, edge and in the cloud
PANEL DISCUSSION II: CIO's Playbook in Creating Composable Business Models for IT
"
Business composability is the antidote of volatility
", said Monika Sinha, Research Vice President at Gartner. A
Gartner's CIO report
reveals that enterprises need to embrace business composability to thrive through disruptions, pursue new value streams through technology and stay ahead of the competition.
The future of tech in the next normal in Singapore – hybrid environments, inflation, supply chain constraints and talent crunch
Designing resilient and flexible digital systems and infrastructure for uncertain times
Elements of composable business structure and technology for IT
Strategic planning and budgeting for high-composability enterprises
MODERATOR:
Allan Tan, Group Editor-in-Chief,
CXOCIETY

Conference Chairperson's Welcome Remarks
PANEL DISCUSSION I: Continuing the Pace of Change: Unlocking Growth Opportunities and Tackling Challenges in 2023
The confluence of rising inflation and interest rate, tensions in geopolitical, regulatory changes, energy security, foreign exchange volatility, supply chain disruptions as well as climate change risk had reshaped CFO's responsibilities in magnitudes. With things changing rapidly locally and globally, exacerbated by slowing growth, planning for 2023 is certainly not an easy task for finance leaders in Singapore. CFOs are required to be agile and flexible to capture new opportunities especially with the potential shrinking in customer demands as the world is likely or already in recession.
Doing more with less in the growing volatility, uncertainty complexity and ambiguity (VUCA) environment
Managing the margin pressures: How can finance leaders help accelerate recovery?
Areas to raise and cut spending in 2023
Ensuring long-term sustainable growth post-pandemic
Project financing in 2023: Maximising access to capital amidst changing dynamics
MODERATOR:
Editorial consultant,
CXOCIETY
PANELISTS:
Goh Yin Shian, Group Finance Director,
GOODPACK
KEYNOTE I: Moving beyond Automation and into Autonomous Finance
Finance functions want to close faster, cheaper and with fewer errors. According to a
recent Gartner survey
, 55% of finance functions aim for a touchless close by 2025. The pandemic, including social and operational restrictions it imposed, the rising needs of the stakeholders and macro-economic pressures are creating the impetus for a touchless close. However, achieving a touchless close, will require finance leaders and controllers to move beyond automation and into autonomous finance.
Shifting from process automation to intelligent automation
Autonomous finance for augmented real-time insights, effortless compliance and greater flexibility in financial strategy
Narrowing the financial close and aiming to make it touch-less
Accelerating back-and-middle-office finance operations to ensure digital maturity
Operationalising AI to move an autonomous, touchless financial close
PANEL DISCUSSION II: Digital Transformation and Reality Gap: What's Next Post Digitalisation?
Digital transformation saved many businesses when the pandemic struck. However, in reality, almost no organisation has finished their digitalisation journey. While most organisations are now more digitally mature and they are in a better position to thrive in the post-pandemic era, what businesses are asking for constantly evolves?
Advancing digitalisation initiatives vs. traditional work environments
Capitalising on digitalisation investment to stay resilient, flexible and efficient amidst escalating costs
Keeping up with digital acceleration while ensuring employee's continuous engagement
MODERATOR:
Editorial consultant,
CXOCIETY

KEYNOTE II: Winning the War against Data and Analytics Errors with Data Observability
Data errors have a huge implication on the decision-making process and CIOs often facing unhappy stakeholders about inaccurate or late analytics is certainly no fun. To successfully deliver error-free data on time, IT leaders will need to systematically apply observability to accelerate the organisation's automation journey and improve data quality with a shorter latency to the response.
Key challenges in eliminating data errors
Architecting the use of active and passive metadata to drive better, faster and most consistent business decisions
Monitoring, reacting and aligning organisational focus to applied observability
Best practices in employing observability of data analytics
FIRESIDE CHAT I: The Next-Generation of Cloud: Mapping Cloud Strategy for 2023
"
Cloud is the powerhouse that drives today's digital organisations
", said Sid Nag, Research Vice President at Gartner. With enterprises' cloud journeys maturing and enterprise multi-cloud footprints continuing to grow in scale and complexity, enterprises are struggling with simplifying their cloud operations and managing/controlling their cloud costs amidst the escalating IT costs.
What is coming for cloud computing in 2023 and beyond?
Prioritising cloud initiatives in 2023
Achieving the greatest value in the most reasonable lead
INTERVIEWER:
Editorial Consultant, CXOCIETY
PANEL DISCUSSION III: Fast-Tracking Application Modernisation and Embracing Agility in Digital Enterprise
Dealing with legacy systems and technology today and in the coming years is complicated and finding the necessary expertise to deal with legacy technology can be challenging. Enterprises with a lot of legacy technology find that legacy systems are a major inhibitor to staying agile and accelerating their digital transformation initiatives. This session will discuss insights into modernisation drivers, challenges, and best practices.
The state of legacy systems in 2023
Application modernisation in the context of digital acceleration
Accelerating application modernisation with platform engineering
Roadblocks facing enterprises in Singapore working to modernise legacy systems into their digital infrastructure
Roadmap for application modernisation for the digital enterprise
MODERATOR:
Editorial consultant, CXOCIETY

FIRESIDE CHAT I: FinOps for CFOs: Taking Control of Cloud Costs
When the pandemic hit, organisations pushed themselves to rapidly modernise their applications and platforms and in the pursuit of cost savings, many aimed to become 'cloud-first' enterprises. However, as businesses square up this year, organisations may overspend on their cloud technology and struggle to keep cloud costs under control. This session will delve into FinOps or cloud financial operations, an approach that let organisations realise the maximum business value from using the cloud by making data-driven spending decisions. 
FinOps at the top of CFO agenda 2023
Developing structure and strategy for cloud financial management
Establishing FinOps for internal finance, IT and other teams across the organisation
Metrics that support cloud cost optimisation
Cloud cost-saving methods and mistakes to avoid
INTERVIEWER:
Allan Tan, Group Editor-in-Chief, CXOCIETY
KEYNOTE II: Driving Organisational Speed and Agility with Self-Service Data and Analytics
A Gartner survey reveals that companies that invest in productivity and efficiency to fight inflation will outperform those who just increase prices. Instead of just passing on inflationary costs to customers, improving efficiency, productivity and quick data-driven decision-making is a better bet for the business's long-term competitive advantage.
Leveraging big data and self-service analytics to drive innovation, higher productivity, growth and revenue
Empowering finance teams to take on the leadership role with deep, trustworthy and data-driven insights while reducing risks and costs
Enabling finance teams to turn data into insights independently with self-service data analytics capabilities
Creating secure collaboration for quick data-driven decision-making with autonomous, self-service, cloud data warehouse
Ensuring data governance and security in self-service data analytics
PANEL DISCUSSION III: More than Turnover and Profits: Making Finance a Better Strategic Partner to Business
This session will unfold the new expectations for the finance role as a strategic business partner and how to transform the finance function into a strategic business partner, capable of providing critical support and insights to deliver sustained profitable growth and seamless operational excellence.
Rewriting and solidifying the finance function's roles as the most trusted strategic business partner to capture new opportunities
Evolving transactional finance to value creation and becoming enterprise's critical enablers
Up-skilling the finance team to leverage fully on digitalisation and better partner with the business
MODERATOR:
Allan Tan, Group Editor-in-Chief, CXOCIETY
PANELISTS:
Kamlesh Birla, CFO – APAC Cocoa,
OFI
Mitesh Mittal, CFO, South East Asia,
OTIS ELEVATOR
Jasmine Teo, General Manager, ASEAN, CCH Tagetik,
WOLTERS KLUWER

KEYNOTE III: Embedding Adaptive AI in Business Process Execution
Gartner predicts that by 2026, enterprises that have adopted AI engineering practices to build and manage adaptive AI systems will outperform their peers in operationalising AI models by at least 25%. In the near future, more businesses are projected to lean on adaptive AI systems to scale efficiency and improve customer experience.
Building and enabling self-adapt AI models that adapt more quickly to changing real-world circumstances
Keeping AI aligned with the enterprise's business goals
Incorporating trust into adaptive AI systems
Streamlining the AI delivery processes to maximise business value
FIRESIDE CHAT II: Making the Most of Sustainable Technology
A 2022's IDC survey found that 83% of respondents agree sustainability is the most important criterion in IT buying decisions. As technology continues to take a larger role in corporate sustainability practices, purpose-driven CIOs need to create and implement a comprehensive sustainable technology strategy.
Driving an environmentally sustainable tech agenda 2023
Creating a framework for sustainable technology deployments
Scaling digitalisation technology initiatives with ESG goals
Sustainable future in the cloud
Investing in technology that will drive the enterprise's sustainability, improve financial results, optimize IT resources and customer operations
INTERVIEWER:
Allan Tan, Group Editor-in-Chief, CXOCIETY
PANEL DISCUSSION IV: Optimising Work Everywhere: The Future of Work in the Era of Flexibility
Workplaces in 2023 will be more diverse, flexible and distributed than ever before. As enterprises in Asia adapt to the new way of working, to cater to the shifting employees' expectations, IT leaders in Singapore need to find ways to ensure productivity across the organisation while keeping employees happy and engaged in the hybrid working world.
CIO's changing role in managing the next generation of work
Workforce and operations issues in the future enterprise
The rise of the metaverse and how it affects the future of work
Fundamentals in making hybrid-first strategy work
Maximising employee engagement with automation and digital intelligence
Empowering the workforce to work seamlessly with digital labours
MODERATOR:
Allan Tan, Group Editor-in-Chief,
CXOCIETY

FIRESIDE CHAT II: Ensuring Financial Resiliency in the Face of a Potential Economic Downturn
Pritika Bhattacharjee, Vice President, Research in the Gartner Finance Practice says: "CFOs are telling their FP&A leaders that they need to improve the flexibility of budgeting and forecasting, enable faster capital reallocation, and updated financial models to reflect rapidly changing business realities".
With economic activity slowing down, optimising sales is often a challenge for many businesses. As businesses enter into low-growth and high-cost settings, securing collections has become difficult and cash flows get increasingly difficult to predict.
Improving working capital and cash flow amidst high-interest rate and squeezing credit to ensure business continuity
Transforming cost structures to operate efficiently and balance fluctuations
Creating more agile, scalable and flexible FP&A
Optimising business decisions and cash flows with AI/ML-driven scenario planning
Rolling forecasts and scenario planning to protect free cash flows and reserves
INTERVIEWER:
Editorial consultant,
CXOCIETY
KEYNOTE III: Monetising ESG: Measuring the Value of ESG Investments
Today's CFOs are often tasked to ensure their organisation's sustainable initiatives successful. With the myriad and speed of ESG developments, calculating the value of the return of ESG initiatives is difficult.
Stepping up enterprise's ESG initiatives in a digital world
Managing the ESG's values and risks as regulations and standards change
Tying the benefits of ESG back to the business' financial returns and income statement
Leveraging technology to improve productivity, customer experience and intertwine these with ESG strategy
PANEL DISCUSSION IV: The New Breed of Finance Team: How to Start a Team of Experts for the Future Finance
Gartner predicts
that by 2024, 30% of organisations will implement and use AI-enabled processes within their financial management infrastructure. Also, 40% of organisations in service-oriented sectors will consolidate their core financial and operational solutions in a single ERP system. To prepare for the future of finance and grow into an AI-driven finance function, CFOs will need to assemble a squad of finance employees that speak data and even write in Python.
The future of AI-driven finance organisation
Determining the needs and skills beyond accounting
Developing AI and data competency in the finance team
Finding and retaining digital skills: How to attract business-savvy and tech-savvy finance talents?
Managing the new breed of finance talents in Singapore and the region
MODERATOR:
Editorial consultant,
CXOCIETY
C-ENGAGE CONVENTION PLENARY
CONFERENCE CHAIRPERSON'S WELCOME REMARKS
Allan Tan, Group Editor-in-Chief, CXOCIETY
C-SUITE PANEL DISCUSSION I: The Agile C-Suite: The CXO's Agenda in Mastering the Essentials to Outperform
New research shows that innovation leaders are rapidly ascending beyond their peers by comprehensively committing themselves to deliver net new growth at scale. Leaders who prioritise growth and innovations during crises tend to outperform their competitors over the years.
Creating structured operating models to win amidst the changing innovation dynamics
The Board's role in supporting C-Suite
Accelerating while reducing the risk of innovation
Fully embracing tech enablement and capabilities necessary to innovate quickly and repeatedly
Scaling digital and innovation capabilities across the organization
MODERATOR:
Allan Tan, Group Editor-in-Chief,
CXOCIETY
C-SUITE KEYNOTE: Elevating Data Insights for Future-Ready Innovation Strategy
Regardless of their size, data reshapes every industry and no company or leader can afford to do it alone. While CEOs may benefit significantly from insights garnered from data, few have seen the practice of engaging with analytics directly. However, they should be comfortable orchestrating the analytics responsibilities of their direct reports in the C-suite. This session discusses best practices in managing insights from various sources and translates them into a future-ready innovation strategy at the top level.
Think big, start small: Mandating a data-driven culture in the organisation
Building confidence in using data insights to create value
Meeting the challenges in using customer data to drive the innovation cycle
Putting the right technology in the hands of the right people
Harnessing data analytics, intelligent automation and AI to stay relevant innovative and competitive
C-SUITE FIRESIDE CHAT: Innovation Matters: Overcoming Human Barriers to Innovation
Creating a culture that accounts for the human side of innovation, including worries about failure, criticism and the impact of a career that holds back people from embracing innovation. As innovation is a critical factor in driving growth, this session aims to explore the fundamentals that leaders need to know to tap opportunities for growth through innovation.
Preparing for an era of innovation without borders
The correlation between culture, employee experience, leadership style and success rate of innovating
Tackling the internal and external resistance to innovation and change
Creating a sustained culture of innovation
Advice for business leaders facing difficult transformation challenges
INTERVIEWER:
Allan Tan, Group Editor-in-Chief, CXOCIETY
C-SUITE PANEL DISCUSSION II: Strategies for Digital-First Innovations
Globally, business leaders are using a barrage of ever-arriving new digital technology and automation tools to stay relevant and secure their digital futures. Also, the changing consumer habits, the arrival of Web3 and the constant evolution of digital technologies have required business leaders to innovate, reimagine and reset their outdated business practices through building digital-first strategies.
The future of digital-first enterprises
Creating value from the digital ecosystem to successfully operate in the digital sphere
Establishing measurable digital-first strategies
Addressing the true digital-first leadership
Lessons from transformation leaders
MODERATOR:
Allan Tan, Group Editor-in-Chief, CXOCIETY
We will help you GENERATE quality business leads.
We will help you INCREASE your regional profile.
We will help you CREATE new business opportunities.
Get cost-effective marketing exposure and branding to your target audience, culminating in face-to-face meetings with your prospects.
Position and profile yourself as an industry leader.
Increase your brand recognition.
Create new partnerships and alliances.
Develop relationships through new networking opportunities.
Showcase new products and services to a targeted audience of decision makers.
Get direct and exclusive access to Key decision-makers
Sponsorship Opportunities: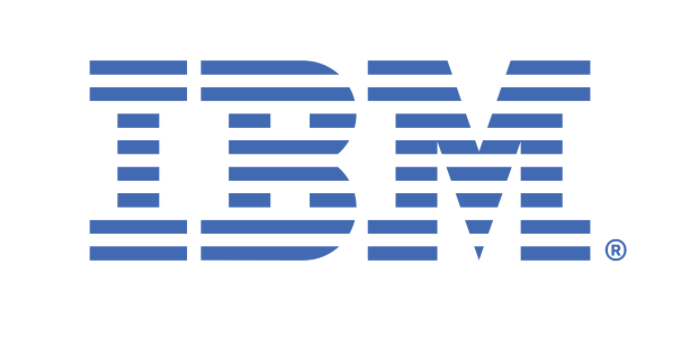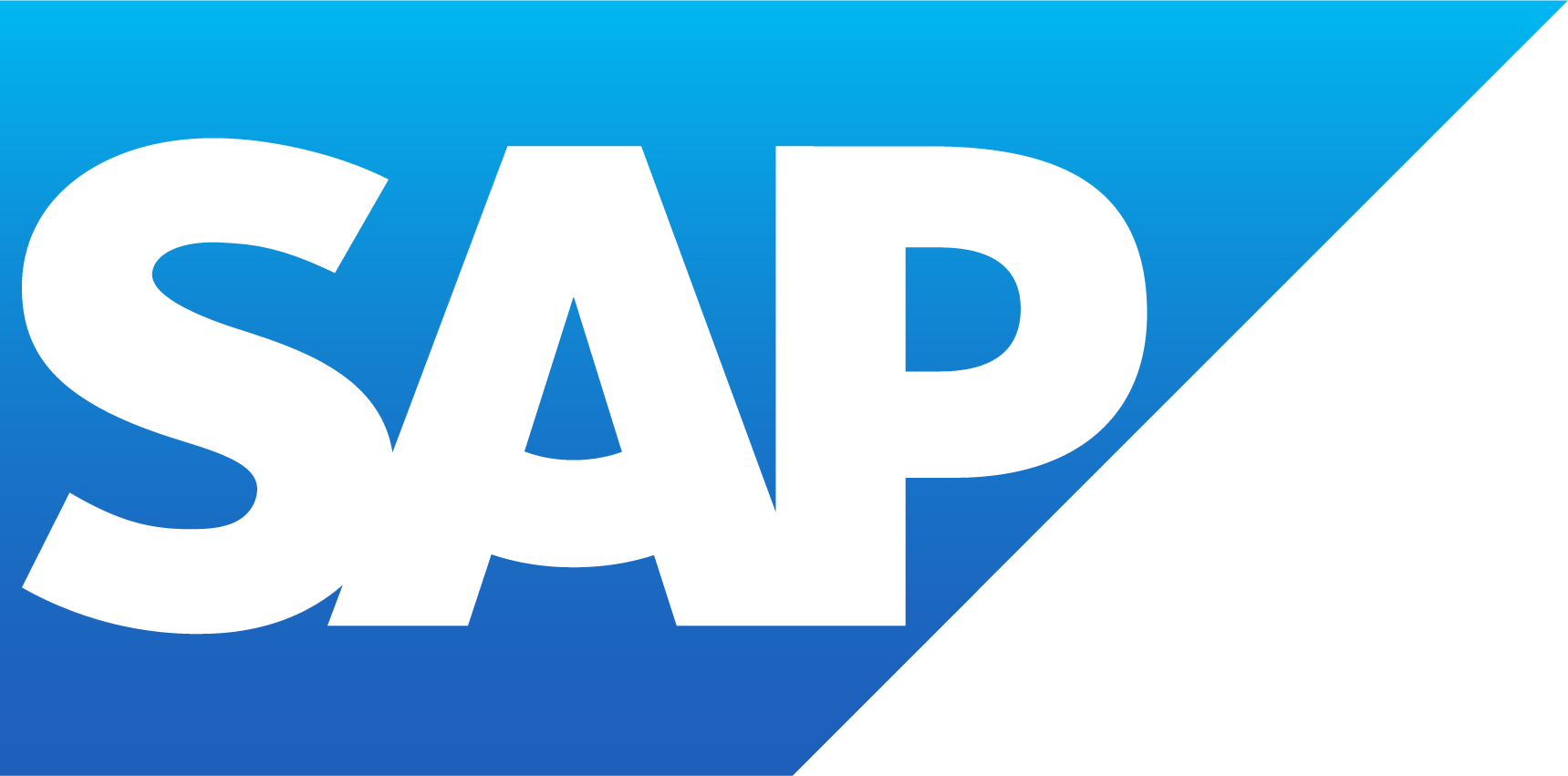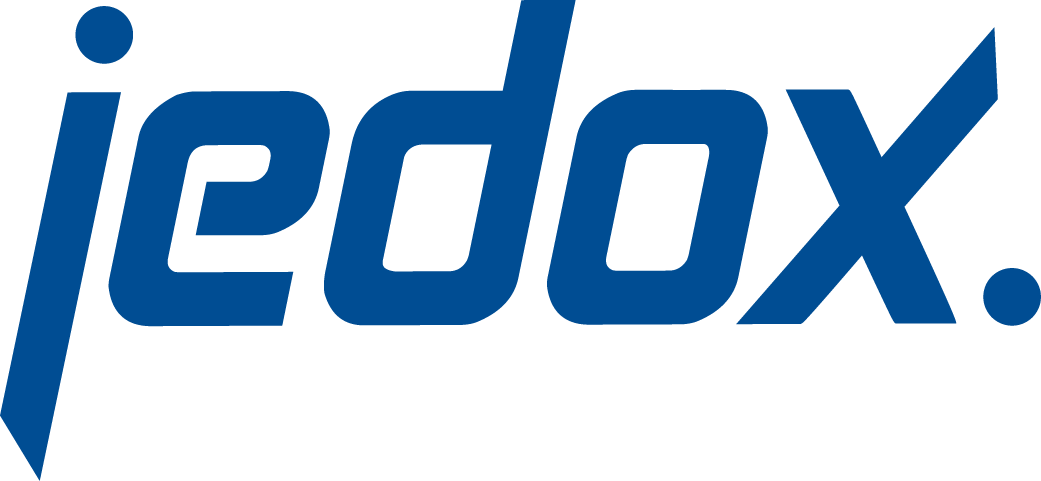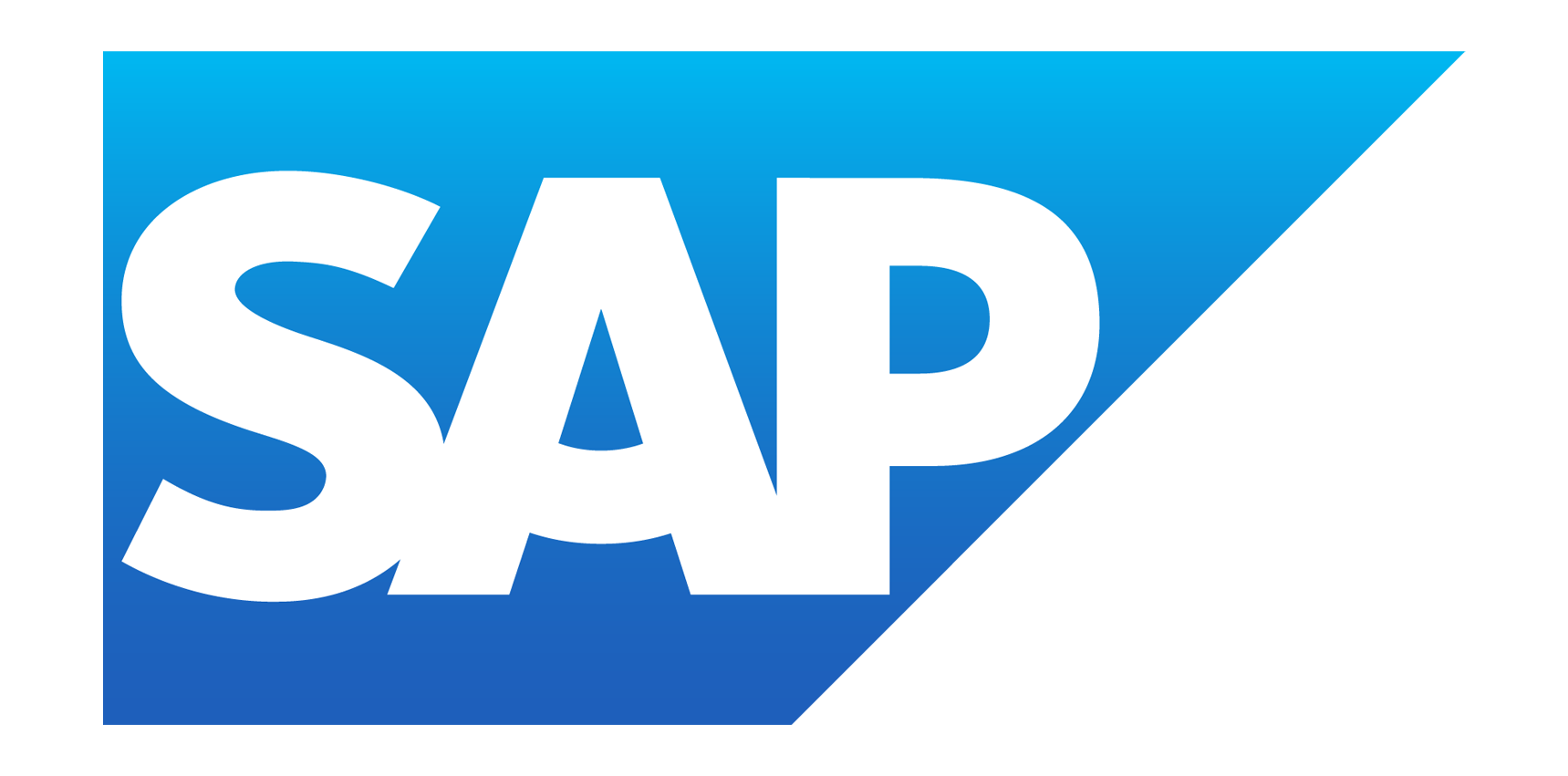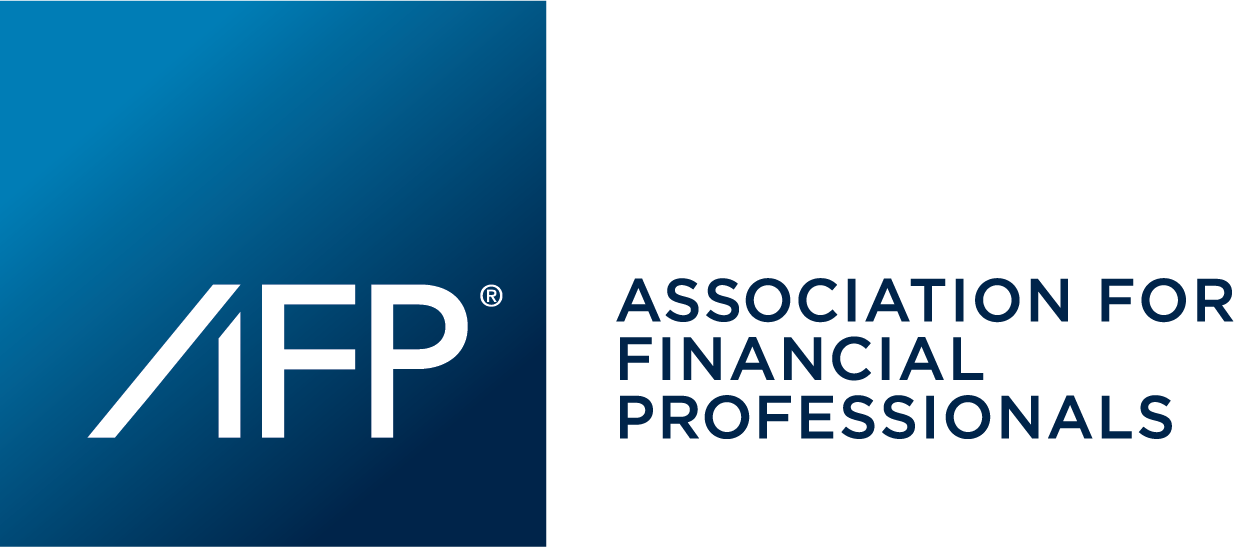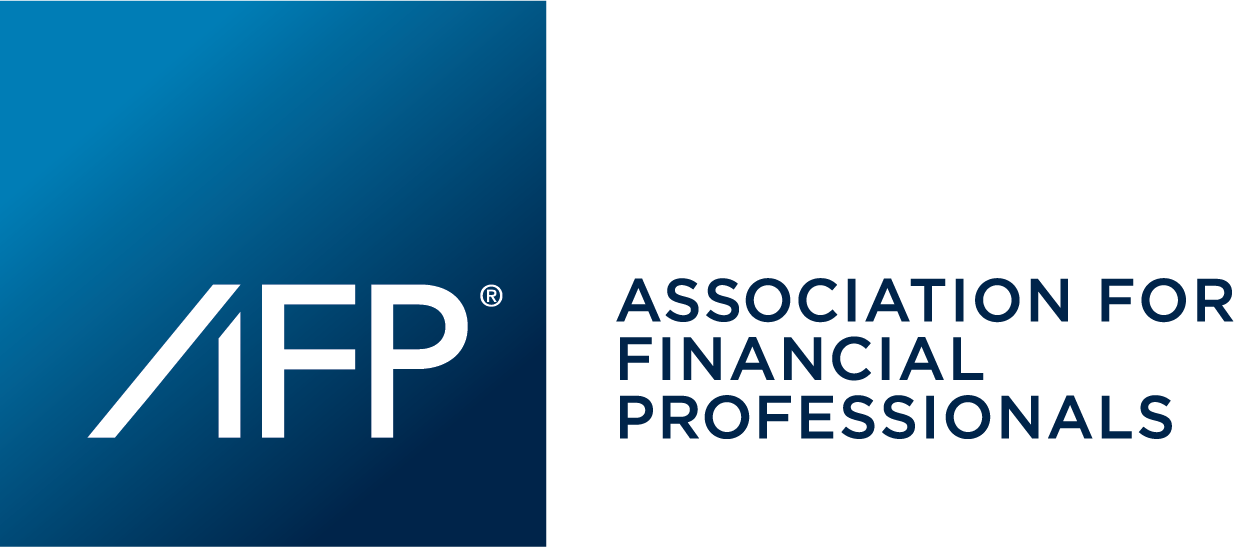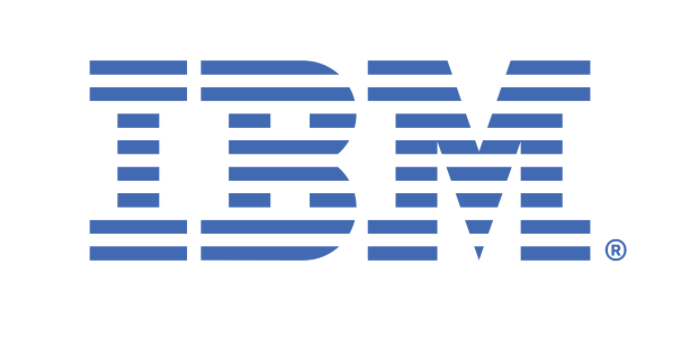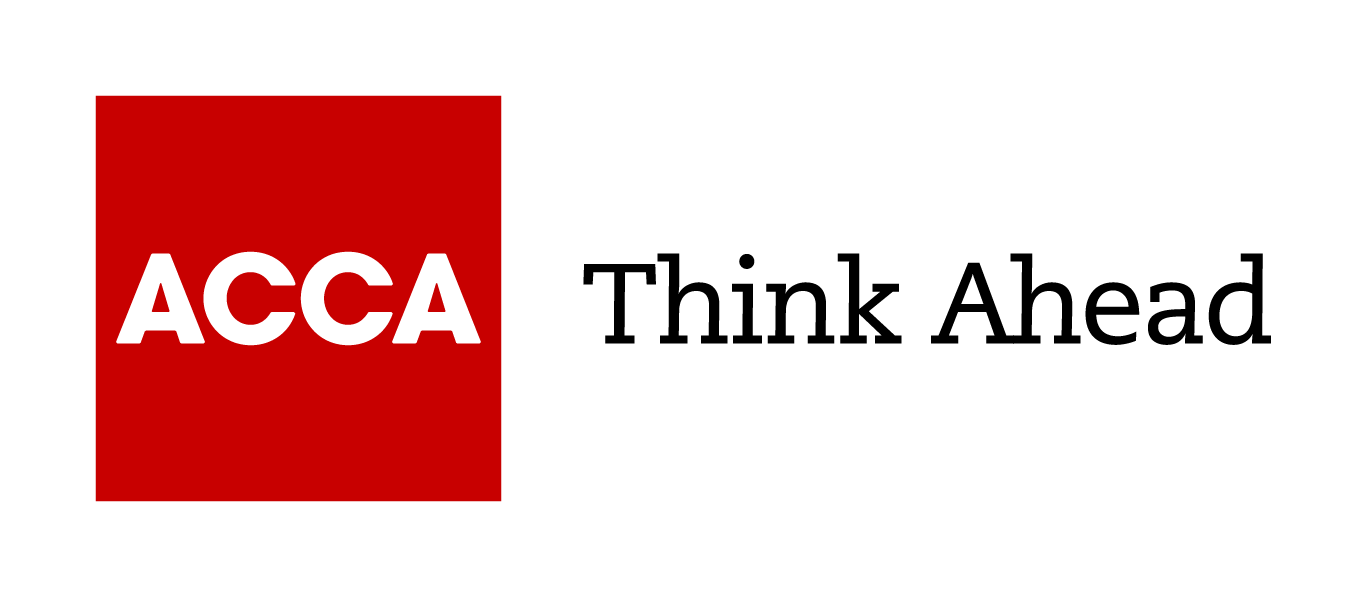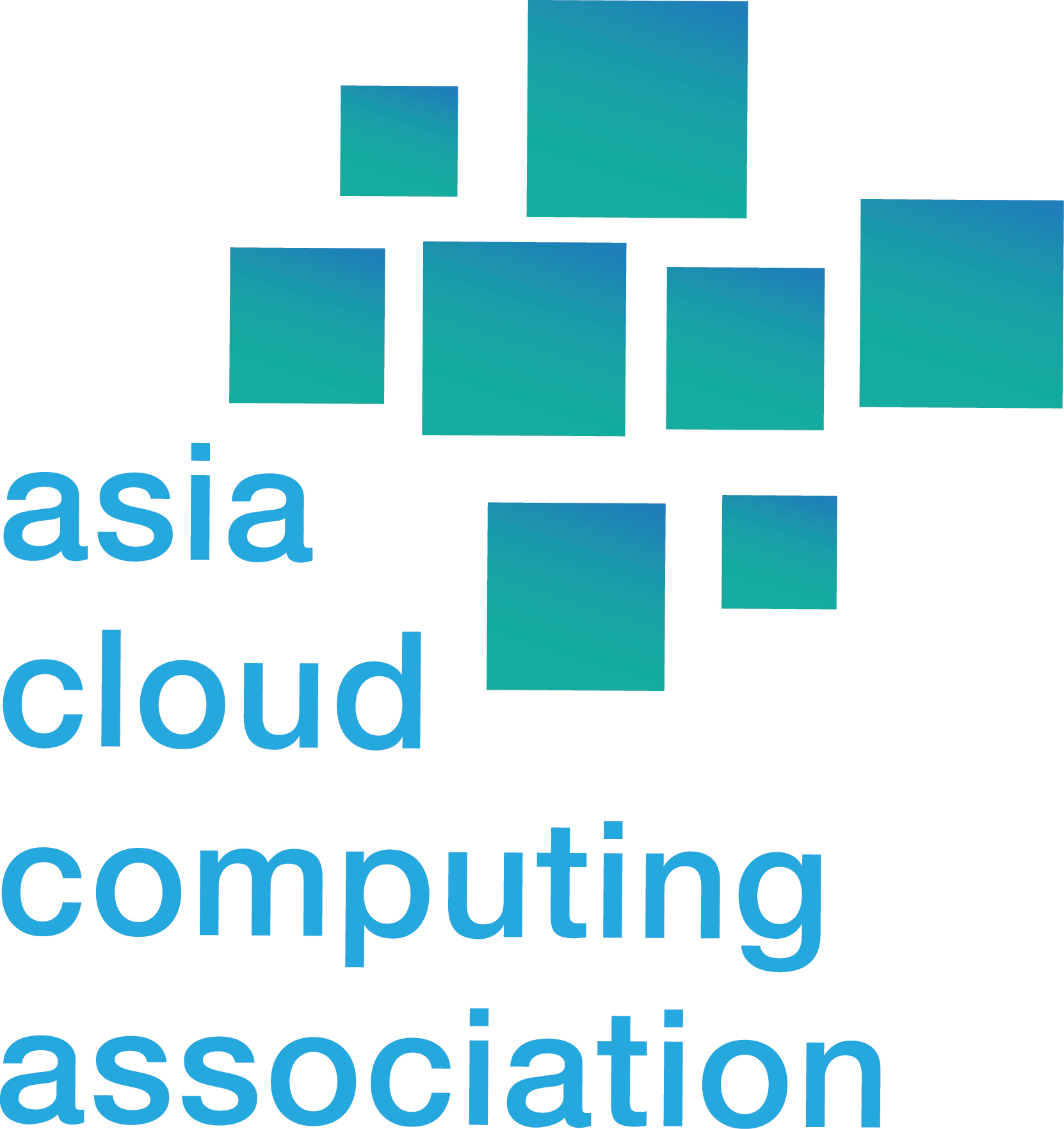 "It was a wonderful experience being in a joint CFO and CIO conference with over 350 leaders across functions… I enjoyed this format better than only CIOs on the panel. Digital transformation is a collaborative effort across functions driving business outcomes and not a responsibility of IT alone."
"Thank you very much! …. We all were very impressed by the number and quality of the participants!"
"…I was a delegate attending two very futuristic and informative conferences. The idea was to move away from .ppt to .exe meeting real-time IT leaders and exchange ideas and thoughts on today's fast-paced digital world. The C-Engage Convention talked about building strong CFO-CIO relationships to address the cutting edge technology developments, strategies in driving tech transformation across companies as well as addressing pressing concerns to optimize digital investments and business performance."