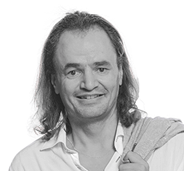 Karl-Michael Mouantri
Managing Director, CCH Tagetik APAC

WOLTERS KLUWER
Karl-Michael Mouantri is the Managing Director, CCH Tagetik APAC of Wolters Kluwer, where he oversees direct operations and large network of partners across Asia-Pacific. 
Karl has over two decades of experience in the Corporate Performance Management, Business Intelligence,  Auditing, as well as Management Consulting. 
In his previous roles, Karl were among many things: Vice President & General Manager, Asia-Pacific for Hyperion Solutions (Oracle), Endeca (Oracle), and Datawatch Corporation.   
During his time as the Managing Director of Hyperion Asia Pacific (Oracle), where he worked for 16 years, he was the pioneer and a founder of Hyperion's operations throughout Asia-Pacific.  Similarly while serving as the Managing Director of Endeca Asia Pacific (Oracle), he also successfully established and expanded the company's presence throughout the region.